2022 Writing Goal Tracker – getting it done
2022 snuck up on me. It's January 8th, and I still didn't declare my plan for this year. I create a writing goal tracker every year to keep myself accountable and to motivate myself to keep trudging on, one word at a time. Deadlines force me to get a move on, even if I only have to answer to myself because I'm my harshest critic. If I satisfy this critic, I feel very accomplished. Check out my 2020 and 2021 goal trackers.
What would I like to accomplish this year? Finish all my WIPs. Hahahaha. Good joke. There's no way to finish them all in one year.
But let's switch things up and try something different this year.
I think the best way to finish the many projects I have waiting for me is to make progress in them one step at a time. I don't like having so much outstanding work to be done. It makes my head spin. I need to clean this up. I hope that this approach will help me achieve that goal.
So let's take stock of every project that's awaiting my attention to see where we stand and how likely I can finish it this year.
Works in Progress I'm likely going to work on in 2022
The TriRealm Universe series
This is an epic fantasy series that I've started in 2019 and have continuously added to. The universe and the stories within are growing, and I've given myself permission to take my time with it. I don't want to rush this project, but since I'm listing it all, here's the rundown.
The TriRealm Trilogy:
The Merlin Paradox. Draft zero finished. I started working on draft one, then realized I need more rewrites, and changed my mind about the plot. I don't want to rush this story and botch it up. More thinking and writing needed.
Arch Nephilim. Draft zero is about 1/5 written. Lots of work left to do.
Title TBD, nothing written yet. I know the key events that will happen in this story, but don't have a solid plot (and likely won't until Arch Nephilim draft zero is written).
Other stories within the universe
DragonSky. Draft one finished. Only minor edits will be needed to get draft two working and I already know what I want to do with it. This is a novella that's currently at about 30,000 words so it shouldn't take too long to finish draft two.

This is doable in 2022.

Merlin and the Flannan Isle Lighthouse Mystery. About halfway written (or less). This is a short story that I realized couldn't stay the way it is. It needs a continuation to be a complete story, so it will likely become a novella. It should be a short project once I have a clear idea for finishing it.
Merlin and the Invention of Magitech. Another short story. It's sort of written but I'm not happy with it. I think there's something else there, a theme that has woven itself in that I haven't wrapped my mind around yet. Once I figure out what exactly I've written there, it should be a quick fix.
The most achievable goal for 2022 – Dragonsky, but I won't start the year with it.
The New Order of Merlin series.
This series is also epic, but as the big two projects are written, it's not as daunting as the TriRealm trilogy. Each one of them could be finished this year but as they're big projects, I might burn out before I complete them. So I predict, I'll be able to make progress on them this year, but how much, I have no clue yet.
The Gathering. Draft one finished. Draft two (likely, the final draft) is halfway through – a half of 250,000 words – a lot of editing is ahead.
Cursed. Draft zero finished. Draft one is partially done. I'm on page 113 of 246 – nearly a half. The zero draft is currently at 116k so it's not as bad as The Gathering.
Book 3 has a few scenes written. Lots of ideas, no plot yet. It's not my priority for 2022.
The Well of Youth (villain's pov story). Draft one is about halfway written (15k). Since this one goes with Cursed, I'd like to finish it as well.
What's the most achievable goal here? Finish draft one of The Well of Youth. In fact, I might start January with that and get it off my plate. That would be a great start of the year.
Since we've got work ready to go for January, what's up in February?
Open Novella Contest is coming up.
Open Novella Contest (ONC) is a yearly writing contest on Wattpad. You're given a list of prompts, and in a period of 13 weeks, you're to write a novella from one of them. It's a fun event that comes with great community participation. I've taken part in two already and love both stories that were born as a result (DragonSky and Of Love and Death and Everything In-Between). And that's why I'm tempted to join yet again even though I really don't need another story to be added to my unfinished pile.
My plan for ONC 2022 is:
Check the list of prompts.
See if any of them can serve as the plot idea to write about Bezel, the sleaziest snail in all the realms. I'd like to write a story that will serve as the explanation for how teleporting snails made their way to the Earth Realm – this would be a backstory to the TriRealm trilogy.
Optionally, if I can't find a story idea for Bezel but another prompt is too irresistible for me to pass, write that.
If I choose to participate in ONC this year, DO ALL IN MY POWER TO KEEP THE STORY AS A NOVELLA. In fact, I'll shoot for 15,000 words just to be on the safe side. It's much easier to expand a short story to a novella than to deal with a novella that has become a novel. No new novels this year, please….
And if nothing brilliant strikes my imagination, I must gracefully step aside and not take part in ONC this year.
Last year's ONC
While we're on the topic, how about the result of ONC 2021 – Of love and Death and Everything In-Between? Draft one was finished at about 40,000 words. Draft two is a complete rewrite and will be a proper novel, maybe 60-70k words. I'm about 1/4 done with it. Lots of work left to do.
I'd love to finish it this year and if it was the only project, I would, but there's so much more going on. Don't get me wrong, I'm not complaining. I love all of the projects I'm writing, but it sucks to be pulled in so many directions.
There are other projects that are waiting to be written or rewritten and ideas I'd like to explore, but having this unfinished business forces me to put brakes on all of that.
I think this is already a sizeable to-do list. Let's get cracking with the incremental goals.
The first writing goal of 2022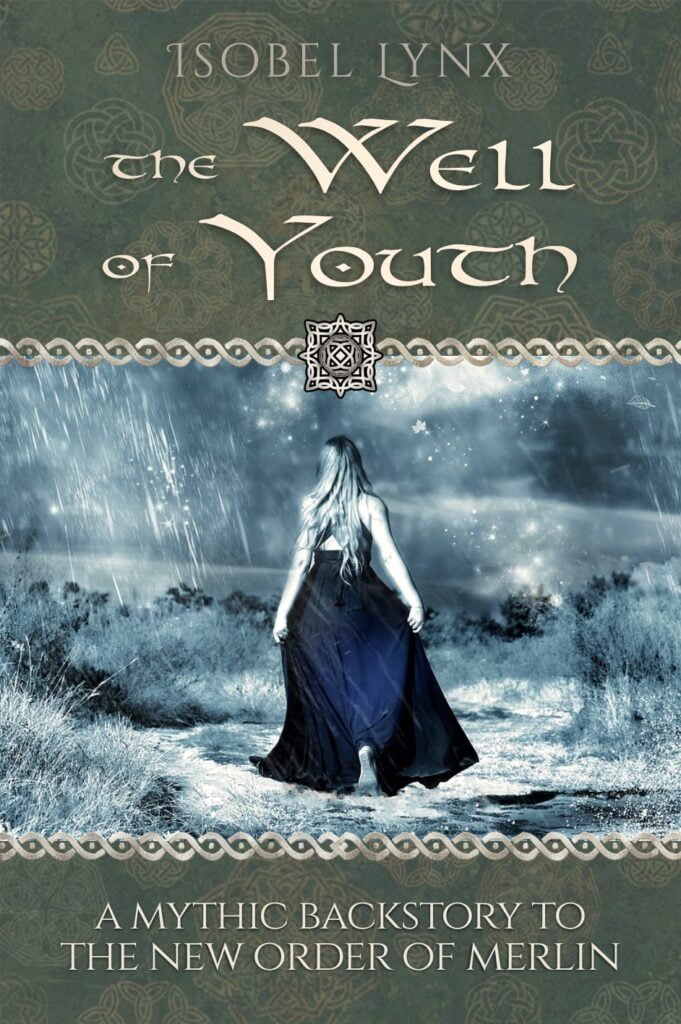 Goal: finish draft zero of The Well of Youth before ONC 2022.
This mythic fantasy is written from the point of view of the villain, which makes it a fun project. It's definitely a different experience to write this story versus heroic tales.
ONC usually starts on February 1st. If it starts on the same date this year, this gives me three weeks. Let's see how far I'll get.
And if ONC starts later, or I don't participate this year, then I should have no problem finishing not only draft zero but also draft one by the end of February. I'll explore the idea of that goal once ONC prompts are released and I make my decision.
Current status: 15,000 words (about halfway). The planning is done, just needs to be written.
Work notes: I'm having a lot of fun writing this. The whole story is a Speech in praise of the villain.