How to view a missing module on Campfire app
As a new Campfire writing app user, I've had my share of learning pains. Fret not, I'll share what I've learned.
Today's issue stemmed from when I wanted to add a Religion or a Philosophy to my project. The tutorial said it was right there in the panel on the left. But why wasn't it there for me? Though I had only one entry to make, I felt cheated.
Did Campfire remove that feature? They've gone through a major app upgrade recently—was this feature not migrated to the new app yet? I scoured their articles: none of the release notes mentioned it. I scoured the webs, looking for users complaining about a module going away—didn't find any. So where was the missing module?
The secret button under Campfire project
It turns out, the modules you see on the left-hand panel are filtered. The full list of available modules is revealed when you click the filter button.
To get to this option, click on List or Details on the bottom left of the screen.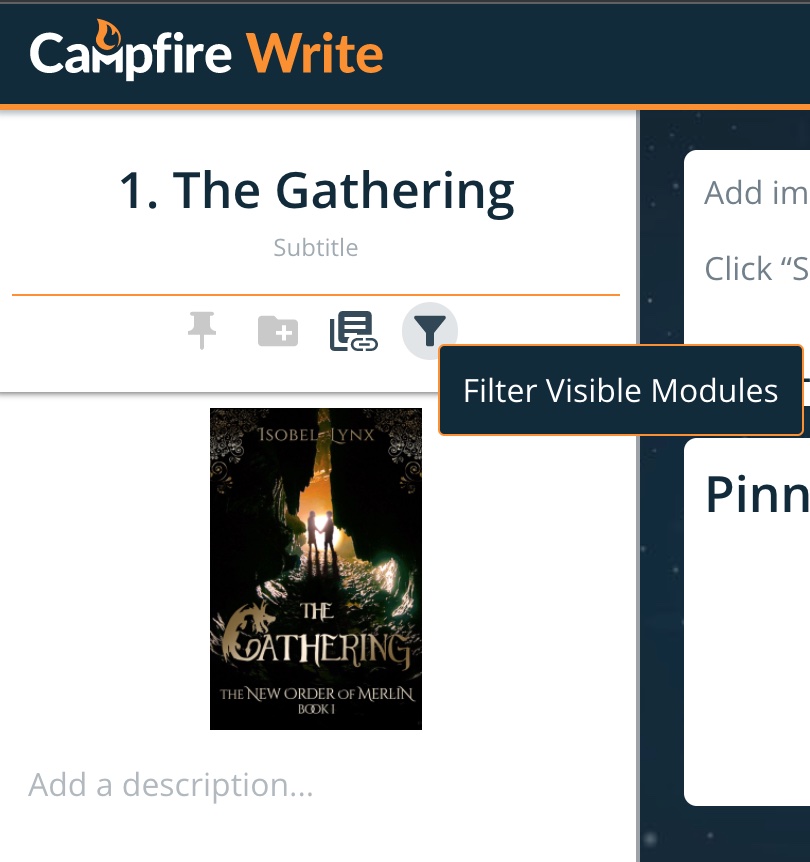 Then click the filter icon.
This will take you to the filter section where you can choose which module you want to keep visible and move them around. You might even discover modules you didn't know existed.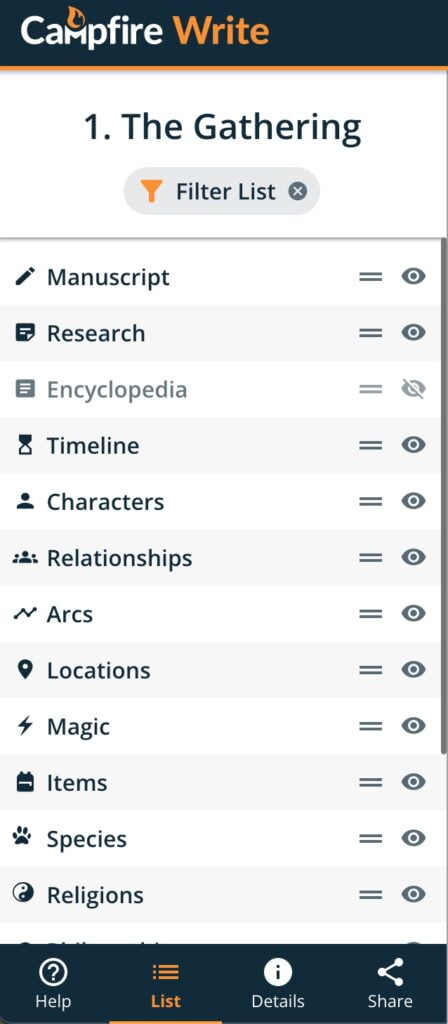 From there, the project is ready for you to unleash your imagination on it.
Check out Campfire writing app right here.
---
Did you find this article useful? Let me know in the comments.